Congratulations! You've decided to start a blog to share your passion with others. You have all the content you need to dive into your first blog post, but then you realize you don't totally get how to write a blog post that ranks on Google. 
We've created a round-up of eight of our favorite copy tips to help your newly bloomed blog receive a high ranking in Google as it gains the traction and visibility you've been dreaming of!  
Identify who you're writing to
As marketing guru Meredith Hill says, "When you speak to everyone, you speak to no one." So while you may feel compelled to share alllll the information that will solve everyone's problems, this truly isn't the best practice in the copy world, especially regarding ranking in Google.
Instead of creating a blog post that speaks to a broad audience, identify your specific target audience so you can write content that appeals directly to your people… not the whole Internet.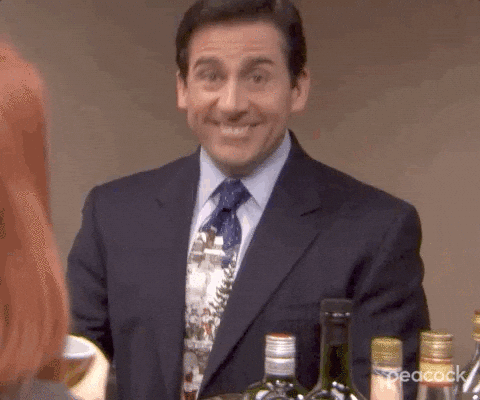 Questions to ask yourself about your target audience
If you're unsure about where to start with this, try answering a few questions that will help paint a clearer picture for you, such as:
What is the primary focus of your blog?
What does your audience already know about your content?
What are key points you need to include for different levels of readers (i.e., what do beginners need to know vs. what experts already know)?
Are you going to share your blog posts with an audience of novices or experts? What is their current level of understanding, and what do they need to learn to level up?
Doing this can deliver a blog post that will solve your audience's immediate problems and have them return to you for more valuable insight.
Review the competition for your blog post
The world of digital marketing is buzzing with endless information, and it can be challenging to establish yourself as an expert in a sea of competition. So to stand out, take the time to research what others in your industry are doing.
Filter through sites such as Pinterest and Google to find your competitors, then identify what they do to convey information to their audiences.
How are they delivering their written content?
What topics or keywords are they focusing on?
And most importantly, how can you take it one step further to make a statement that stands out? 
Identify keywords for your blog post
Once inspiration strikes, it's difficult to approach your writing with a strategy due to sheer excitement. After all, you have so many compelling ideas floating around, and you want to make sure they are heard! But before you jump feet first into full-on creation mode, it's critical to do your keyword research so you can boost your post's Search Engine Optimization (SEO), therefore gaining visibility and traction.
Implementing long-tail keywords relevant to your topic and your audience are frequently searching for is a surefire way to improve your post's performance.
And be sure not to skip this step! It will allow all of your hard work to reap the ultimate benefits in the long run as you watch your blog's ranking in Google move up the ladder.
Make your blog post readable and engaging
POV: You've stumbled across a blog post that has answers to everything you've ever wanted to know about ranking in Google. However, you give up reading halfway through the article because it's putting you to sleep. Avoid this snooze-fest by creating blog posts that are readable and engaging and leave your reader wanting MORE!
Follow these tips for your blog post format
To do this, make sure you include these four components in your posting format:
Break up long sections of copy with bullet points and lists (like this one!) to peak your readers' interest.
Use a logical header structure that provides your reader with a cohesive article filled with valuable key points and information.
Keep your paragraphs short.
Weave in enticing visual components such as images, infographics, videos, or audio clips.
Sprinkle links throughout your blog post
You can use relevant links throughout your blog post in two different capacities:
When you pull information from a high-authority outside source, your readers have faith that what you're telling them is factual.
If you want to redirect your readers to another one of your relevant blog posts so they can dive deeper into a topic
Whether you're linking an outside source or your own articles (called 'backlinking'), using relevant links throughout your blog post is a double-duty power weapon! First, you will appear credible since you can back your content sources, and it's a powerful SEO-boosting strategy.
Tie up your blog post with on-page SEO
On-page SEO boils down to your post's content and structure elements that will affect your page-level ranking within Google.
On-Page SEO must-haves for your blog post
Here's a quick overview of what you need to hone in on when you're looking to gain traffic to your site:
Add a Title Tag and a Meta Description. These are the little blurbs on the search engine page telling your audience about the post. When creating the Title Tag, incorporate one of the keywords you used, describe your page in 3-4 words, and then add your brand name. The Meta Description is a brief yet direct summary of your post that includes a Call-To-Action (such as 'Shop Now' or 'Schedule a Call") so your audience immediately understands your post's intentions.
Use the H1, H2, and H3 Headers. Your page needs to include an H1 header that includes your primary keyword and tells your audience about the post. The H2 and H3 headers organize your post into digestible sections that keep your readers interested and engaged through clear messaging.
Optimize your Images and Videos. When using images and videos within your posts, it's crucial to consider accessibility to everyone in your audience. Some best practices include naming your images with titles that reflect the image, using alt tags to describe what the image is, and transcribing any videos or audios in your post.
View my Quick and Dirty On-Page SEO Checklist for a step-by-step guide to optimizing your content.
Promote your blog post
Now that you've dotted your i's, crossed your t's. and made your way through my On-Page SEO Checklist, your post is ready to share! When it comes to this, don't be shy! Promote it to your email list and announce it to your social media followers. If it's an anchor post that provides a wide range of valuable information, reach out to your network of bloggers. Ask them if they'd be willing to spread the word by backlinking it in some of their articles or announcing it to their audience!
Don't forget to. . . Test & learn!
Once you hit 'publish,' check your rankings periodically to see how you did. If you're unhappy with the results, there are always opportunities to tweak your post, so you gain more traction. For example, try going back to make those on-page SEO tactics more prominent or update/add links and backlinks.
And most importantly, don't feel discouraged. Some keywords will 'pop' more quickly than others, so you may notice some posts performing better than others.