P.O.V.: You've just hit publish on the website of your dreams- or so you think. It has everything you think it needs to attract your ideal client, including beauty, style, and that nifty little bar at the bottom that displays your latest I.G. posts. You're anticipating that your newly designed site will increase conversion for your business the minute you send it out to the world…
But then, one month down the road, you pop in to check your analytics, and it turns out that your website isn't converting the way you'd hoped it would. Yeah, it has traffic flowing and getting in front of an audience. But your calendar is still glaring with white space, and you, my friend, are left feeling stumped.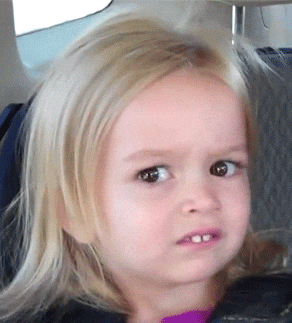 If this is the case, you'll want to stick around because we're bringing you 14 simple ways to increase conversion on your website!
14 ways to increase conversion on your website
1. Define your site strategy
Like everything else in the online business world, it pays to have a strategy for your website. It's important to establish a baseline for your website:
What do you need it to achieve?
How does it fit within your larger marketing goals?
How will you measure success?
In particular, consider your user journey. Where are people coming from when they land on your website, who are they, and where are they dropping off?
If you have mostly organic traffic, for example, you'll want to focus on generating leads from blog posts and articles that are seeing the most traffic.
If you get a lot of traffic from social media, you're probably dealing with a warmer audience so focus on getting them in front your offers more quickly and creating urgency.
If you have a mish mash of traffic, well, you'll want to appeal to users at all stages of the customer journey.
2. Review the data
Before you can improve your website's conversions, you need to know what's currently happening. Grab a baseline from your site's analytics, and make sure to have some tracking in place so you can compare your data as you go.
Site Analytics
Don't be shy about checking in with your site analytics regularly to get the defined scoop on the conversion on your website.
Key metrics you should focus on include:
Pageviews
Unique pageviews
Sessions
New visitors
Returning visitors
Traffic sources
Bounce rates
Heatmaps
Heatmaps are another helpful tool to guide you in identifying where visitors are clicking on your site. They can help you determine how to decrease the frequency of cart abandonments, improve your call to action, and see if any website elements need a good refresh to serve your audience better.
3. Imagine (and talk to) your customers
You don't actually need to talk to everyone or appeal to everyone. Instead, try imagining just ONE person AKA your core audience. Create copy that speaks just to them.
If you're not sure (or if you're making assumptions about what your one person is looking for, as we all do), here are some ways to dig into those assumptions and get a fuller sense of how to serve your audience well on your site:
Review social media, wherever you're showing up. Look at comments, DMs, and any other engagement to your content. Review your top posts: are there themes you can identify in what types of content is getting the most engagement?
Poll your audience through your social stories or by email (if you have an established list). You can also drop short surveys on your website that ask about their goals and wants.
Or my favorite: Schedule a quick live interview to talk about their experiences with your product (better yet, have an objective 3rd party like me do it for you).
4. Understand the user journey
Your website is a standalone sales funnel, with users coming in from various entry points and exiting from a specific conversion point (i.e., they made a purchase or booked a call with you).
When considering their journey from Point A (the entry) to Point C (the exit) on your website, map out your funnel's beginning, middle, and end.
Point A: Who are you, what do you do, and is this the right place to get help?
Point B: Tell me how your offers will help me.
Point C: I like what I see… let's talk.
5. Mine the marketplace
To see what's working in your industry (and what's not), run a thorough competitor analysis so you can determine any gaps in your site. Visit your competitors' websites and sift through their:
Use of copy and taglines: How are they positioning themselves? What type of language are they using to appeal to their audience? How do they leverage their copy as part of their conversion strategy?
Site performance and layout: Does their site load quickly? What are some of the visual components they use?
Content strategy: What are they focusing on? How are they delivering the content? How often are they publishing new content?
SEO strategy: What keywords are they ranking for? How can you implement a similar approach to boost your visibility?
User journey and funnel: How is their user journey clearly defined? What are the steps in their funnel?
6. Name your differentiator
A.K.A. The thing that makes you stand out from the rest.
We all have one!
The internet is filled with hustle and bustle, and getting lost in a sea of competition is easy. However, identifying your differentiator will give you a leg up in your marketing strategy to help you increase conversion on your website!
7. Improve your know/like/trust
Your offers are 100% worth the investment (& you know it), but converting your audience into paying clients often takes a relationship built on trust.
Use your website as a platform to introduce yourself as THE expert in your field with intentional copy that shows off your skills along with social proof to really drive the point home. And just like Rome (how cliche), these relationships aren't always built in a day.
Pumping out consistent content that shows a sprinkle of your personality, along with a plethora of handy information, will help guide your audience through the know/like/trust phases that ultimately lead them to convert.
Aside from delivering value through your content, do a quick copy audit on your website homepage to see if it's in alignment with those relationships you're aiming to build.
8. Simplify your site navigation
Site navigation can throw a potential conversion off track if they can steer far away from the exit point on your page (peek back at #4 for more information on this) or if the visitor is confused by the layout.
To create a streamlined UX (user experience) that effectively improves the conversion rate of your website, ask yourself these questions in regards to your navigation menu:
Is your menu accessible across all devices?
Are you using precise language to label your menu headlines?
Does your menu design appear cluttered?
Is the text on your menu large enough so that it is easy to read?
Are the dropdown components in your menu logically ordered?
Additionally, pay attention to your homepage design and layout so users are mesmerized by your brand when they land on your page.
9. Remove site friction
If you've ever hopped over to a site that took more than a few seconds to load, then you know exactly how quickly an interested lead can turn into a ghost.
Audit your website
Review your website for any sticky spots that may be holding your visitors back from enjoying their stay, such as:
Slow page load time
Slow response time that is slower than 200 milliseconds
Forms that take too long to complete
Content or landing pages that are too wordy or lengthy
Taking just one form of payment
10. Anticipate objections–and address them head on
There are customer hesitations in every industry. Identify what yours are, and address them before your customer gets a chance to do so!
Create an FAQ Section
Develop an FAQ. section on your service pages that include the questions that are often coming up on your social media or discovery calls. Provide thorough answers so users can see that you are already one step ahead of them, truly understand the root of their hesitations, and can solve their transformation woes despite what's holding them back.
11. Redefine website "conversion"
While the first thing that may come to mind when you hear the word 'conversion' is making a sale, there's other metrics you can use to measure a conversion that don't always include that ka-ching as the end result. After all, conversions are all about building and continuing relationships with leads until they ultimately commit to a paid offer or service.
Other Ways to Measure Conversions
Email list growth: Users have completed a form that has put them on your email list. While this isn't an immediate money making action, intentional subscribers are on your list because they want to continue a relationship with you.
Forms submitted: Completed lead capture forms on your website that offer a free download or contact forms that allow users to get in touch with you are a sign of conversion! It means that they didn't just visit your website, but were interested enough to connect with you.
New calls booked: If you're a service provider who offers complimentary discovery calls or consultations, new bookings are a sign that your website messaging is working! Look at it this way. If users weren't interested in what your site was showing, they wouldn't book a call to get more information about what it would be like to work with you.
Social growth: If users land on your page from a source other than social media then begin to follow your platforms, consider that a conversion! They're interested enough in what you have to offer that they want to be exposed to your content and value in other places.
12. Create a consistent brand voice
This may feel like Branding 101, but it's actually easy to ignore! So many people think of branding as logos and color palettes, but it's so much more.
Your voice, positioning, and messaging all tie into your branding, so it's key to carry all those components across your social media platforms, email lists, and website!
When users land on your website from your social media (because they just love your spark and personality), they want to revel in knowing that you're the same person on all corners of your online presence.
13. Punch up the copy
Copy punch ups put the "fun" in "functional copy" 😆. When you're reading through a website, you want to be entertained while gaining tons of value. But how do you deliver both aspects to your target audience without losing balance?
Some Easy Copy Tips (H3)
Spice up headlines: Use punchy and playful phrases to quickly grab your audience's attention.
Play with more targeted CTAs: Work through various Call To Actions and see which ones convert users.
Shorten text: Let's be honest. Extensive and wordy articles lead to stragglers. Keep information to a must-have basis so users don't become uninterested and stray away.
Speak directly to your audience: Get personal with your copy. You want users to feel like they're on a FaceTime call with you, so don't be shy, use casual language, and address them as "you."
Be clear on your messaging hierarchy: As the user moves through your website, they will move from a novice level of information to a level geared toward someone ready to buy. Ensure that the hierarchy includes all of the information they need to understand your offer, who it is made for, and what their next steps need to be to take advantage of it.
14. Last (but never least). . . Test & learn
Entrepreneurs who've been in business for 2+ have typically gone through multiple versions of their website, and for good reason. It's all about testing, learning and adjusting your site strategy accordingly to yield a happy conversion rate.
Different Ways To Test
A/B Testing: This split-testing strategy will show different users different versions of web pages to determine which one will drive conversions.
Heatmaps: These help you understand user behavior, such as where users frequently click to see where conversion gaps lie. It can also show you small but mighty things, like which FAQs your readers care about:
Regular Review of Site Analytics & Traffic: Check in regularly with your site analytics to determine if your testing is paying off. Pay attention to metrics such as page views, visit duration, bounce rate, traffic sources, new visitor sessions, repeat visitor sessions, and conversion rates.
Onsite User Experience Surveys: Use an on-page survey to collect feedback from users so you can meet their needs and ultimately increase conversions on your website.
The only way to know what's going to work and what's going to end up on the "never again" list is to test, test & test again!
Additional reading: All things website conversion
Resources for planning, writing, and optimizing your website
Website conversion
You need a game plan, friend! Grab my top resources for tapping into your audience and designing a website that converts.
Website copywriting
Write website copy that converts.
Marketing & SEO
Your website doesn't live in a vacuum. Set your site up for conversion success with the right SEO, conversion funnel, and marketing strategy.